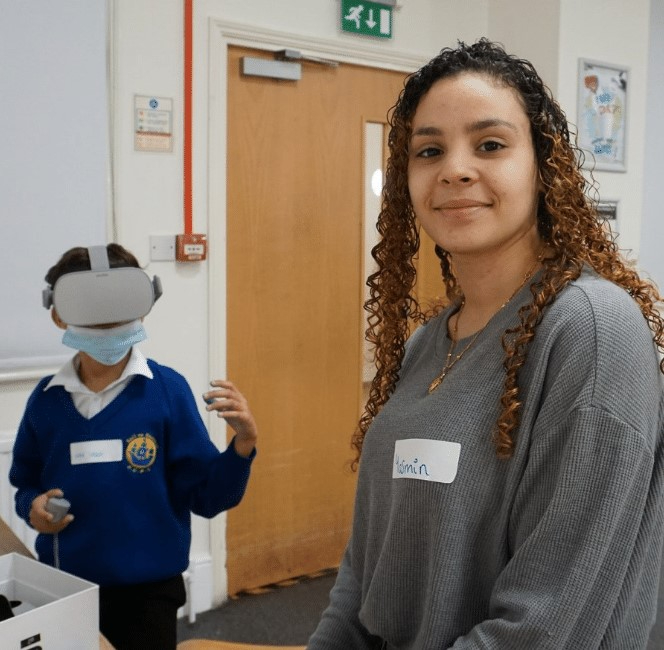 The Grenfell Health and Wellbeing Service (GHWS) values working in coproduction with people who use and have used our service, and also with people from the wider community. The Service User Involvement Team was formed in 2018, and consists of Adult Service User Consultants, Young People Service Representatives and clinicians who are engaged in a process of coproduction in the design and delivery of GHWS.
We have 12 Young People Service Representatives between the ages of 15 and 19 who represent the voices of the local community. They have been involved in various projects such as recruitment of staff, training events, supporting a range of events in the community, media projects, and designing self-help workbooks. They have also led on their own projects and designed a sponsored jog to raise money for local charities.
Our Adult Service User Consultants' Team have been involved in a range of committees and projects. These include recruitment of staff, workshop development and delivery, facilitating groups, being part of various teams such as communications, client feedback and quality improvement teams. They have also been involved in a range of community projects and events.
We are currently in the process of developing our younger SUITS team for those aged 8 to 11.
Here's what members of our team said about their experiences of being part of the Grenfell Service User Involvement Team:
"A meaningful role which was hands-on, results driven and an opportunity to contribute to the wellbeing of the community."
"What I've enjoyed most is being of service to the community."
"Every clinician I worked with made me feel valued, welcomed, respected and always open to suggestions/feedback on how to improve the Service and the experience to the Service Users. A very friendly team too including the administrative staff."
If you would like to find out more about any of these roles, and/or to get involved, please contact the SUIT team by emailing cnw-tr.suit.grenfellwellbeingservice@nhs.net