Publish date: 8 July 2022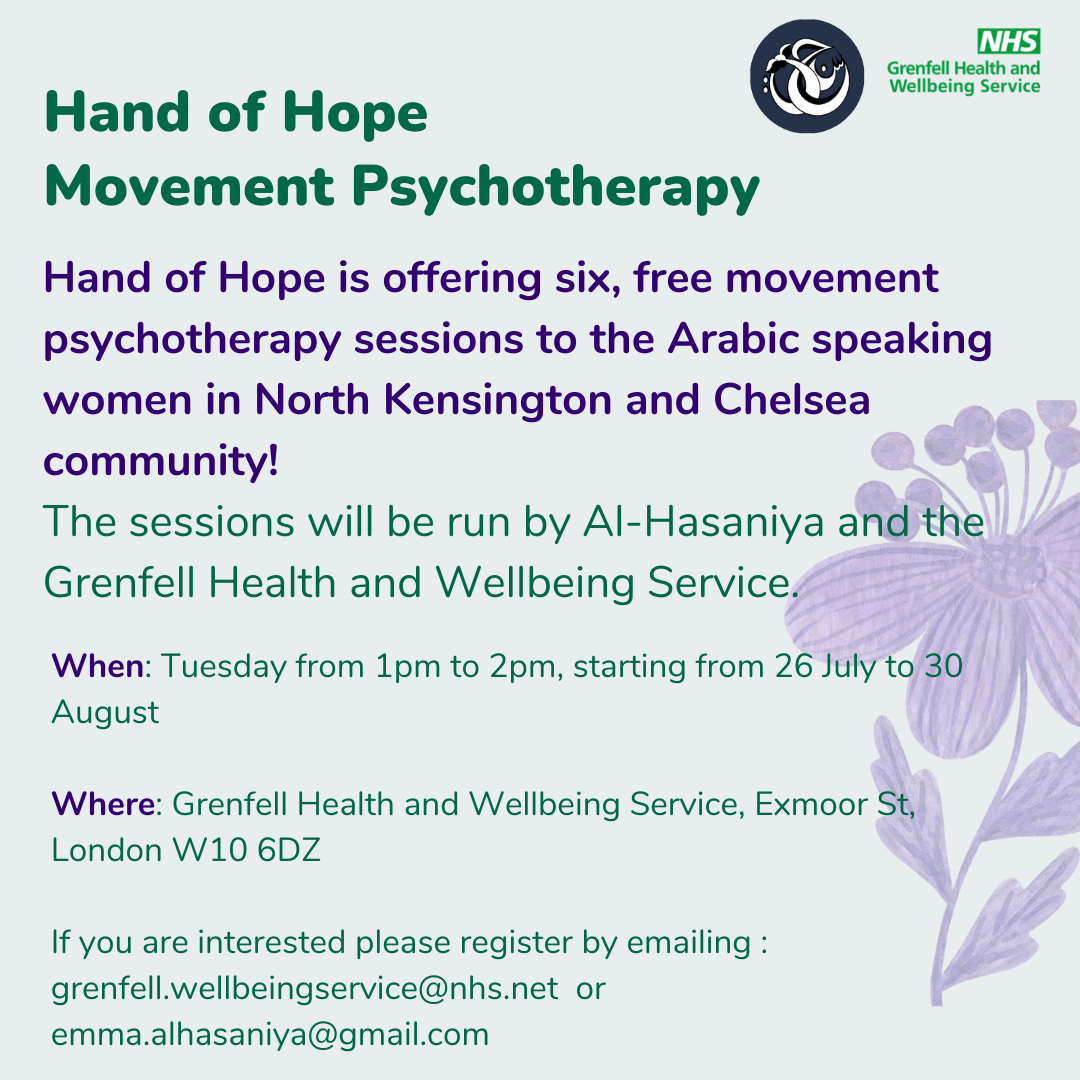 Hand of Hope is offering six, free movement psychotherapy sessions to the Arabic speaking women in North Kensington and Chelsea community.
The sessions will be run by Al-Hasaniya and the Grenfell Health and Wellbeing Service.
Movement psychotherapy is a creative therapy that uses movement to explore and work through trauma, develop your strengths and express yourself, while respecting your uniqueness and creative capacity.
When: Tuesday from 1pm to 2pm, starting from 26 July, 2022 to 30 August, 2022
Where: Grenfell Health and Wellbeing Service, Exmoor St, London W10 6DZ
Please note that the group requires registration.

If you are interested please send an email to: grenfell.wellbeingservice@nhs.net or emma.alhasaniya@gmail.com
Hand of Hope is a coproduced trauma informed, culturally appropriate therapeutic intervention for Arabic speaking communities affected by the Grenfell fire.
Download the poster to share in English or Arabic.