Publish date: 23 May 2023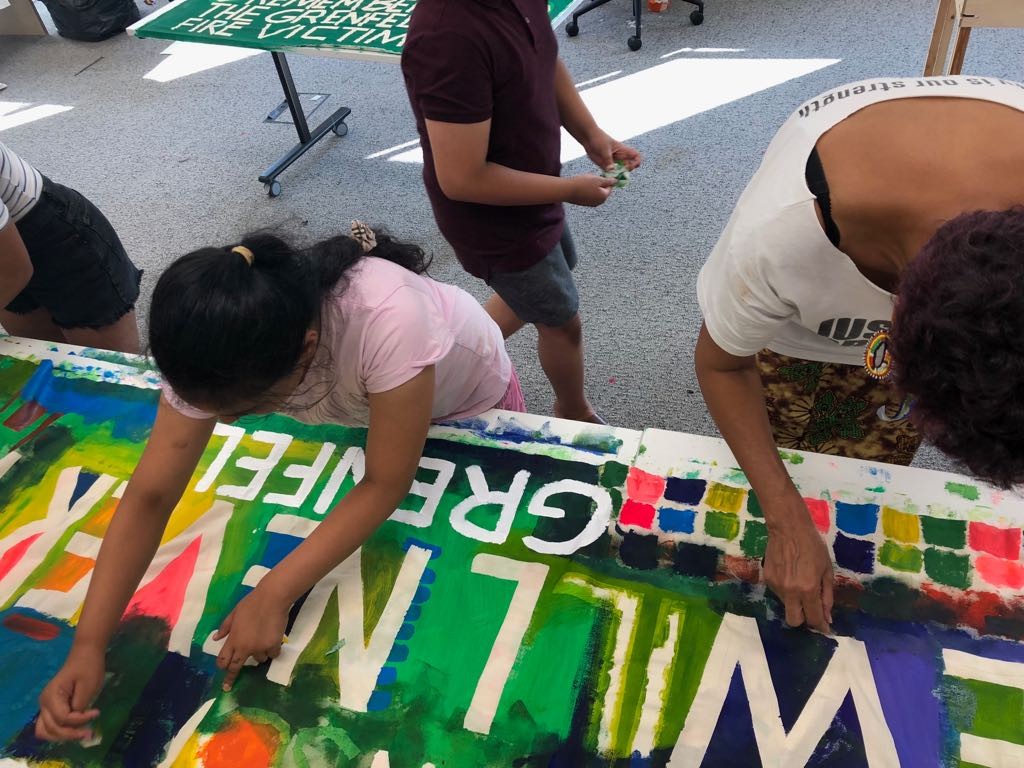 Together with the Royal College of Art (RCA), we're hosting a free banner and posting making event for all ages, on Thursday 1 June, from 4.30 to 6.30pm, at the Royal College of Art, White City Campus, Garden House, Dorando Close, W12 7FN.
Come and design a poster for your windows or a banner to display at the sixth anniversary Silent Walk.
To book your place please email angela.ainsworth@nhs.net
Last year we worked with the RCA and invited the community to design and paint t-shirts to commemorate the fifth anniversary of the Grenfell Tower fire. The staff and students designed and painted a beautiful banner, while participants and other students designed t-shirts. The banner was used at the memorial service on 14 June 2022.
The RCA, White City Campus have been offering art making workshops since 2017, providing space, equipment and materials for us to make banners, print t-shirts and make posters. This has continued every year, except for the first year of the pandemic.
How to get there:
White City Station (5 minute walk), and by bus routes 72, 95, 220, 228, 272 and 283. Buses stop at White City Estate, White City Station or South Africa Road.