Publish date: 21 June 2021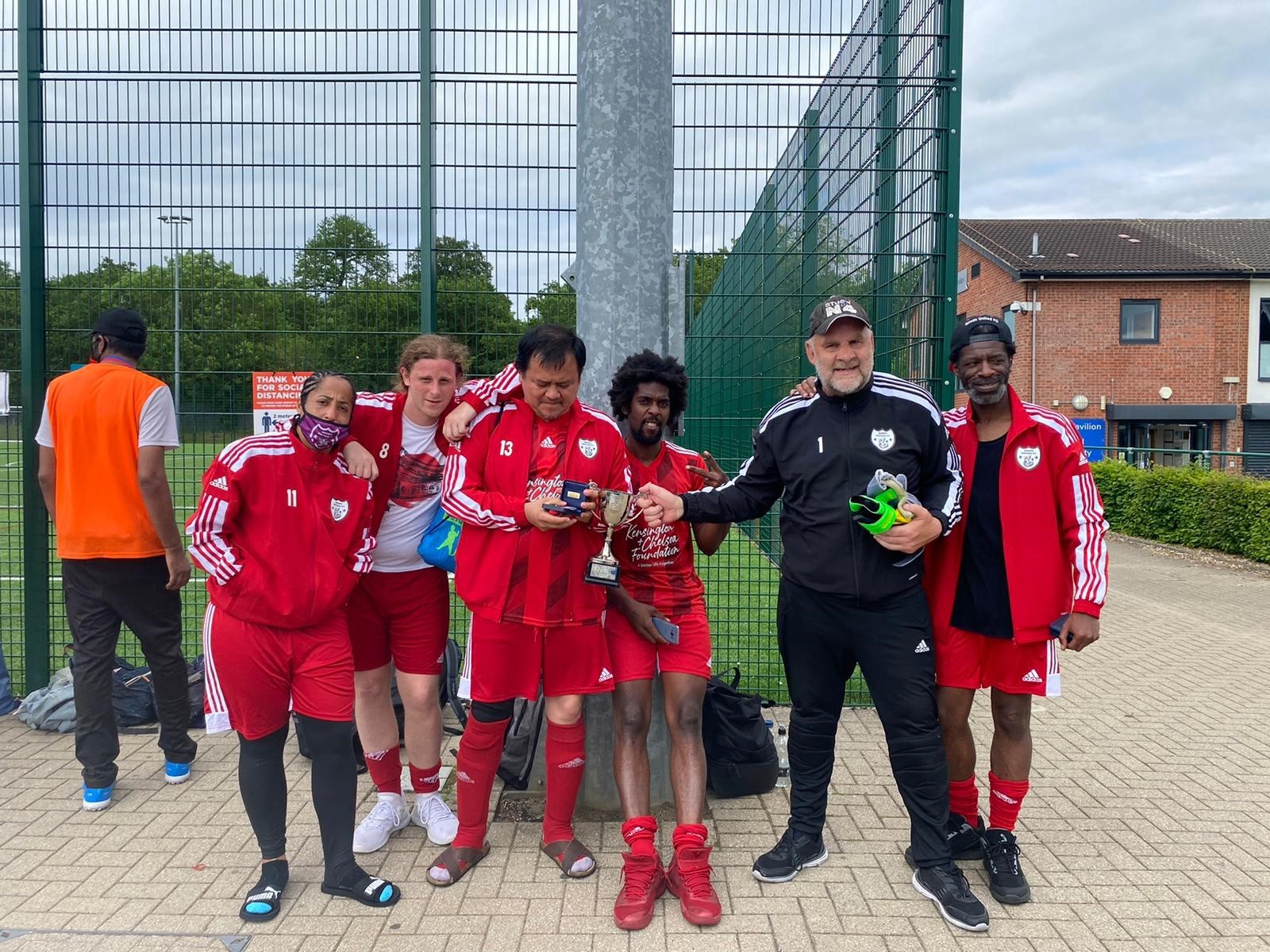 A new Minds United FC football team made up of NHS staff, former patients of the St Charles Mental Health Hospital, and adults supported by Grenfell Health and Wellbeing Service won the Middlesex FA Mental Health County Cup.
The St Charles Community Team beat its sister team - the North Kensington Team in an exciting semi-final, that ended in a penalty shootout with the final score 1 - 0.
"The players were really happy and I believe it gave the players a lot of hope, beating the league winners. Mo Kaji, the Team Captain was so happy that he led his team to success," said Tarik Kaidi, Founder of Minds United Football Club.
"Winning the tournament showed the players the importance of never giving up and brought the players a lot of hope and joy which they will remember forever. We celebrated as a club and look forward to the tournaments we are entering next month."
Both St Charles and North Kensington were two new teams that Minds United FC entered into the league this season. The second placed North Kensington Team is made up of adults with lived experience of mental health problems from the Grenfell affected community. This North Kensington Team also scored big after winning the Middlesex FA North West London Mental Health League.
Minds United said both new teams were created from funding provided by K and C Foundation and The Royal Borough of Kensington and Chelsea.
Altogether the growing club entered three teams into the league. The third – a London Borough Team which includes players with mental health problems from across London made it to the semi-finals, and came a respectable fourth place in the league. The team has four female players and next season the Club says it will be entering a female only team into the league.
Tarik said: "The North Kensington Red team have played amazing this season winning the league with 14 games undefeated. The team made up of four Grenfell survivors and others from the Grenfell affected community won the league by 15 points. Lions and Lionesses in the camp!!!"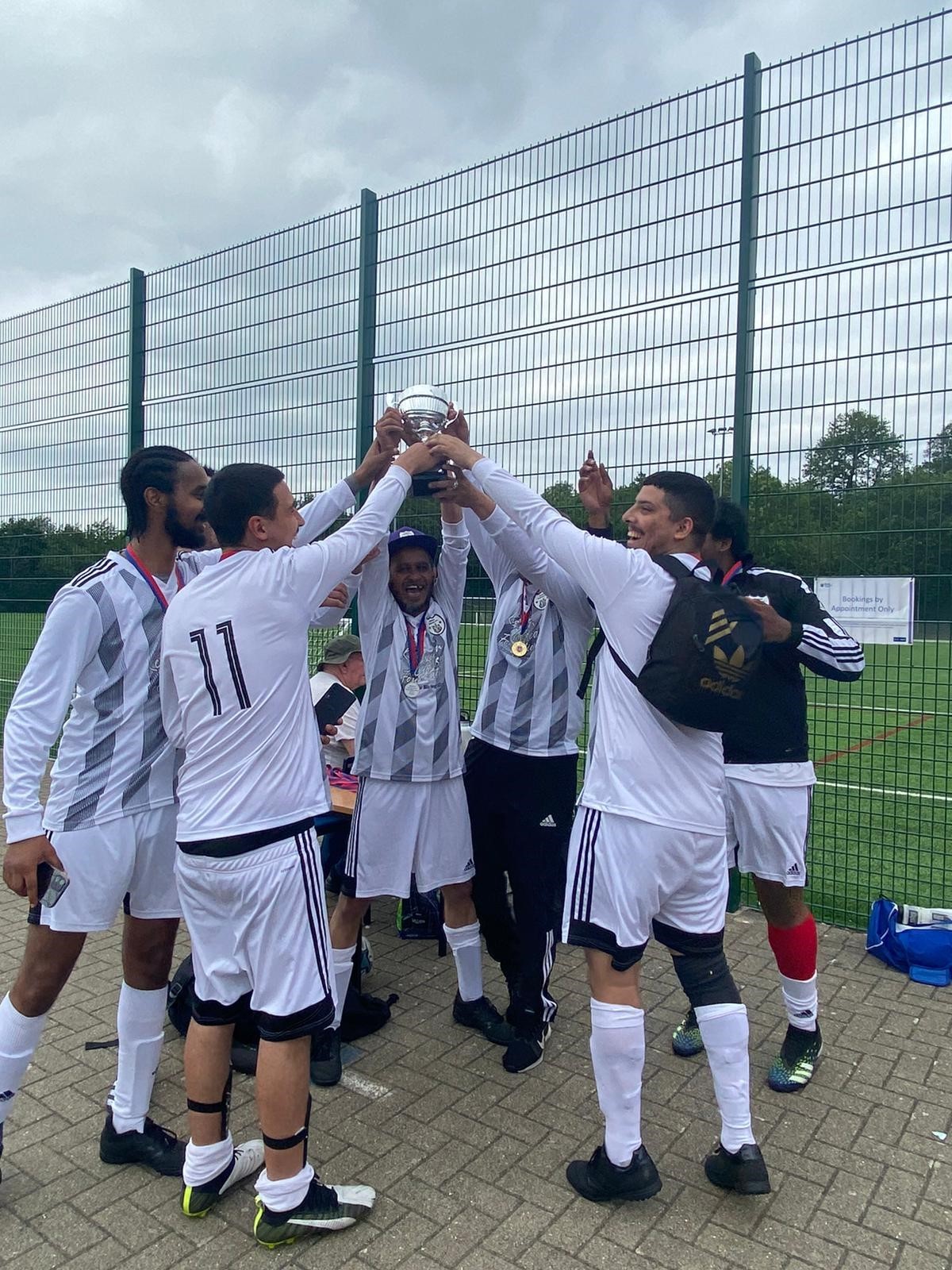 Sofiane, who plays for Minds United's St Charles Community team, said:
"Ever since I joined Minds United, my life has changed for the better. I'm fitter, running more and it's helped me a lot. I also made a lot of friends.
"The trophy we won meant the world to me as it took hard work, dedication and team work. I could go as far to say it gives you a purpose in life."
Minds United FC actively support adults experiencing mental health problems and substance misuse. They run a number of projects offering free, fun football sessions to improve people's wellbeing. The club has a partnership with CNWL, providing sessions for patients at St Charles Hospital and those affected by Grenfell.
The award-winning Club also runs a Members Social Hub at Latimer Road which opens daily for drop-ins. They provide further adult education, employment support and Caribbean cuisine each night by Grenfell survivor Joseph John.