Publish date: 15 June 2021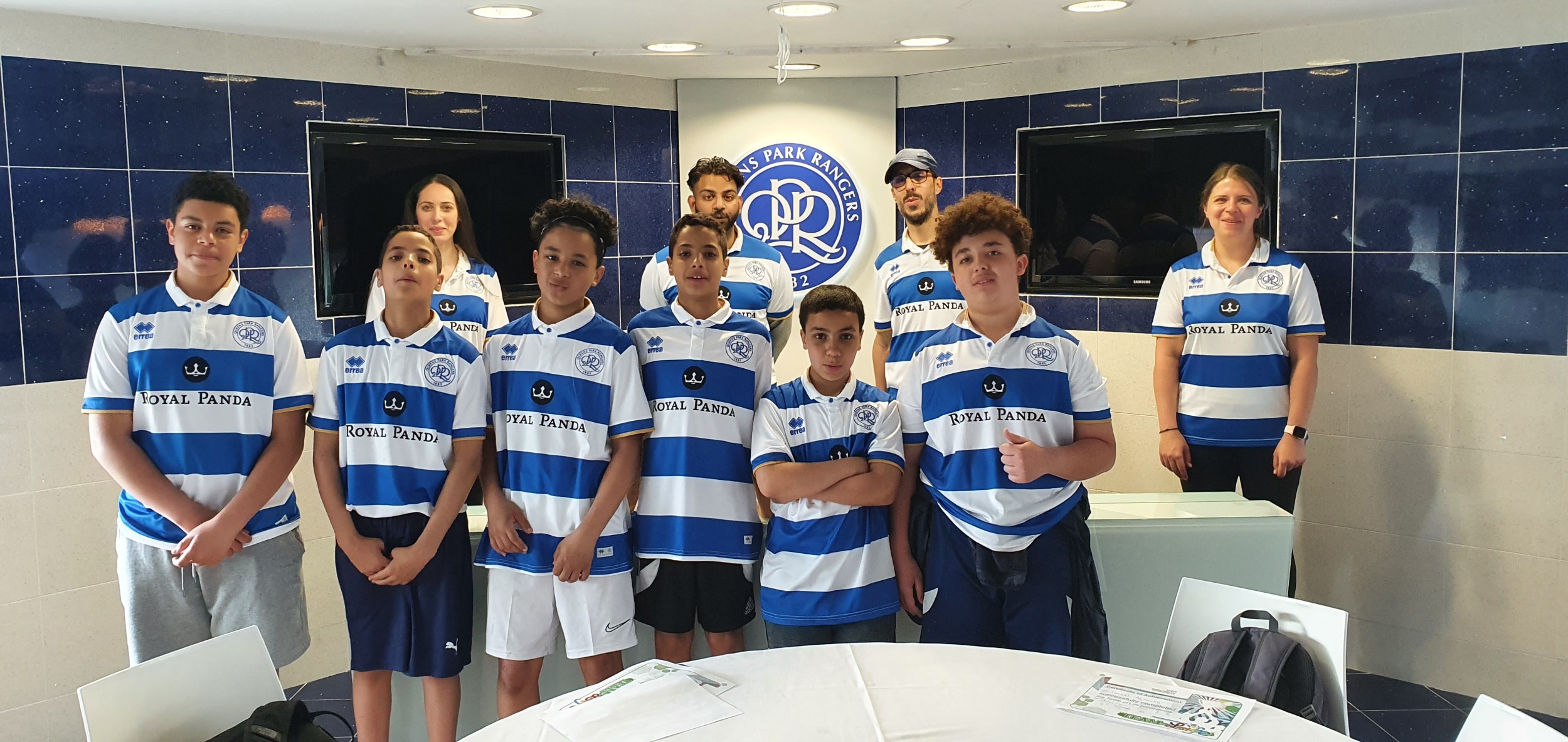 "I would recommend telling my friend about this programme, I would tell them to COME RIGHT NOW" – Joe*, 13 year old North Kensington resident
(not his real name)
A group of young men from North Kensington hit the football pitch in May, to take part in a two-day resilience programme hosted by the NHS and QPR Community Trust.
The boys, from the local third sector organisation Making Communities Work and Grow (MCWG) attended Team of Life sessions, hosted by the Grenfell Health and Wellbeing Service (GHWS) and QPR. Sessions were held on QPR football grounds.
Team of Life is a way of supporting young people, using football metaphors to build strength and resilience within a group environment. The young people identified their 'team mates' who are the people who support them in their life; 'goal keepers' the people who protect their goals, 'coach' the person who helps build on their strengths and many more different roles that are part of their lives.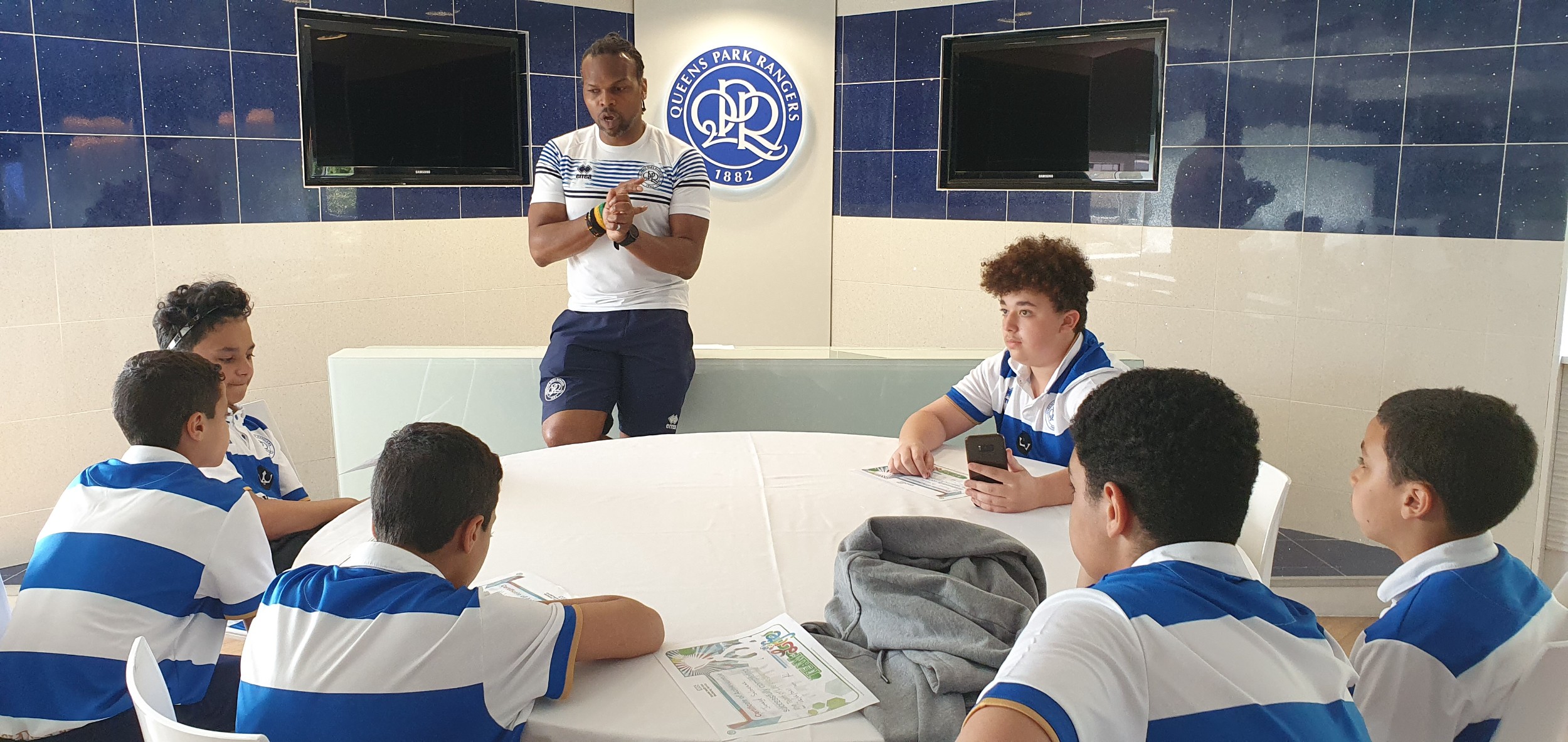 The group also got a chance to recognise and appreciate one another's areas of strengths and skills.
"The group leaders allowed me to express myself without being judged" said one of the young men. Another added, ""We got to make new friends."
Members of the Grenfell Children and Young People's Team worked with Pablo Blackwood, QPR Coach to deliver the training.
Rachid Choaibi (Head of Youth and Community at MCWG) said:
"The NHS has a team of practitioners who are a great asset to the community. Thanks to Pablo who made the youths feel so welcomed and created an inspirational atmosphere where they felt safe enough to be open and authentic.
"Hopefully this is a collaboration we can all build on to promote resourceful and resilient local young people."
At the end of the programme, the young people were excited to be given a tour of QPR stadium. They went home QPR football shirts, and the motto "hard work pays off with a win." and have since been working on a team plan around "don't let your potential go to waste".
Farah Amaioua, CAMHS Practitioner with the GHWS said:
"Seeing the young people form as a group and allowing them to share their stories of achievements and hopes for the future was really powerful for me. I saw how the young people used football metaphors to draw out their strengths and to identify who supports them in their life (which ranged from siblings, to parents, to mentors in schools)"
The Grenfell Health and Wellbeing Service and QPR will be running more Team of Life programmes in August. Stay tuned for more details.