Publish date: 18 July 2022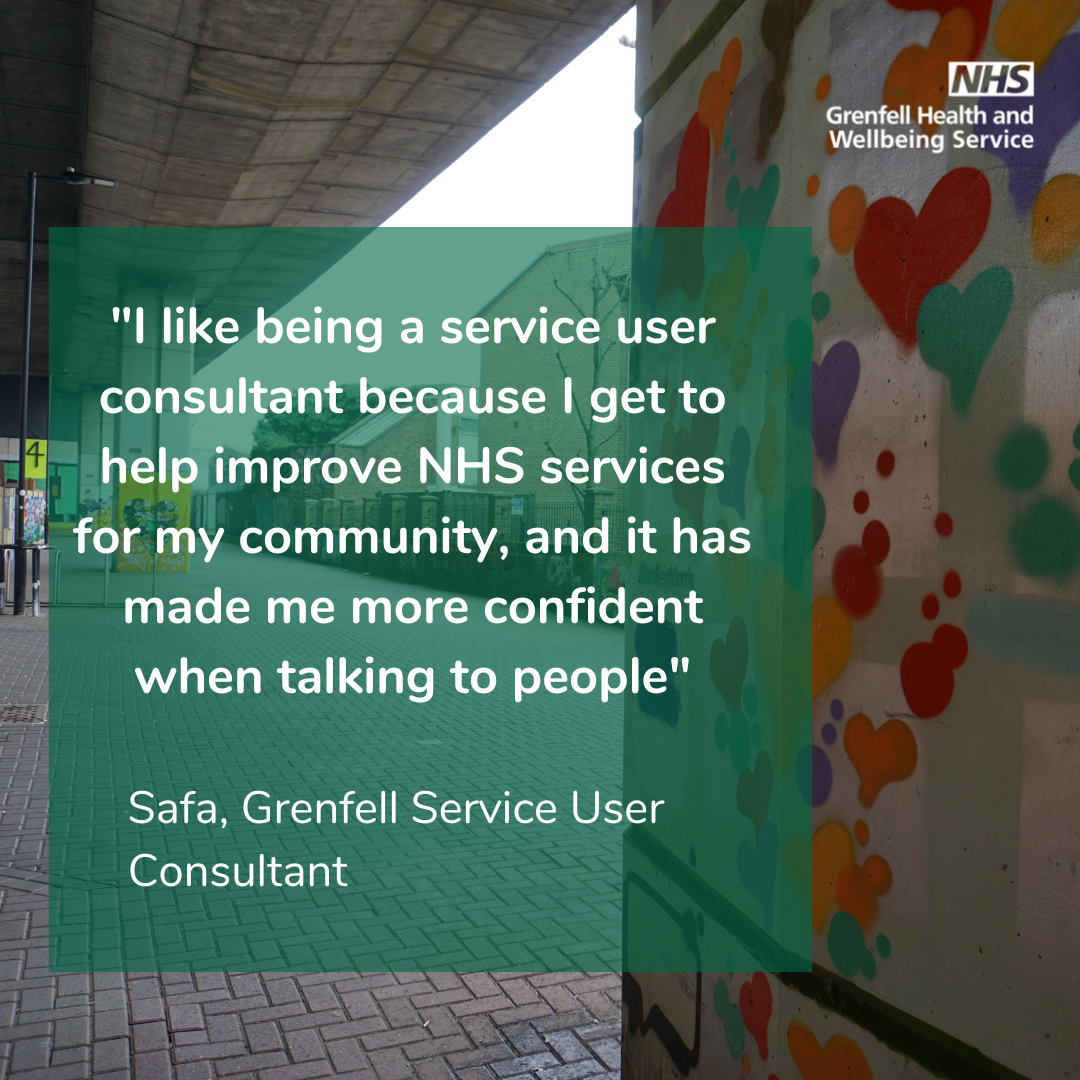 We're looking for Young service user consultants aged 13 to 18 to join our team.
We believe that service user consultants can provide valuable knowledge and shape the service that we offer to the community, now and in the future.
The position will require a commitment of up to two hours a month on a flexible basis. If you're interested please read the job description, complete the application form and return the form to grenfell.wellbeingservice@nhs.net
Closing 12 September 2022.
Find out about the kind of work that service user consultants do.